Hey everyone. Well, I've gotten through one month. Let's see if I can survive three more. Anyway, obviously I'm updating at a different time than usual; since I couldn't update on Sunday like normal because I was, as last week's summary will explain, out of town. For last week I'll skip the last Sunday because the only thing I did of mention was laundry, which isn't that interesting.



Monday

Okay, so Monday was a little different. Mainly because it's one of the only days this week we had class. The way Golden Week is set up here is really weird. We get Tuesday-Thursday off, then for some reason we have class on Friday, then we have the weekend, and no class on Monday and Tuesday of next week. If it weren't for classes on Friday, we could just have a straight-through, no-interruption 8-day vacation. I wouldn't be surprised if a lot of people just skipped classes on Friday.

Anyway, I had the normal classes today, except for the last one. I skipped my third class today (it's fine, because the teacher for that class does not take points on attendance) because I had to go do a health examination. I'm not necessarily sure that I HAD to, but the NUPACE office suggested that we do it, so I went. It was a little strange. Unfortunately, I kinda messed up. I got this tube that I'm supposed to use for a urine sample; but for some reason I thought I was supposed to do it at the health center, but I was supposed to do it in the morning after I woke up. Thinking back, that makes perfect sense – I was just being stupid. So I have to go back in a couple days just to do that part.


Tuesday

Today I had several plans. Well, actually, only one, but it was kind of big. Sometime in the morning, I went down to Sakae in order to get a cell phone, and to do a little sight-seeing. There are places to get a cell phone closer to campus where I am, but I had heard that the Softbank (the name of the company) in Sakae had representatives who spoke English, so I vouched to go there. Fortunately, one of the subway exits at Sakae Station opens up right next to that very Softbank, so I was able to take care of that right away. I won't go into the details of purchasing the phone, but it took about 45 minutes. Thirty to discuss the plans and costs with the representative, and about 10-15 for them to program my number into the phone and all that. I still feel like I paid a bit much for a phone that, now, I will only be using for three months, but I could still afford it.

Anyway, after I got the phone, I went sight-seeing around Sakae for awhile. First I went by this complex called Sunshine Sakae which was right next to the Softbank building. It had this rather large arcade/pachinko parlor on the first floor, but I avoided it, because I've heard that, while arcade games are usually a quarter in America, over here they're 100 yen. And I know that if I started playing, I couldn't just play one game and quit, so I knew that would've been bad. After that I explored around several of the big department stores in the area, including Matsuri (I was going to go in deeper, but upon inspection, I realized it was mainly a woman's store, so I quickly left), Mitsukoshi (a clothing store, but I just wanted to see what other kinds of things might've been there), and a rather large Matsuzakaya. This one had three different buildings connected, and a huge underground area. On one of the basements, they had this section called "Gourmet World", which was basically almost an in-door bazaar containing a wide variety of Japanese foods for sale. I was considering eating lunch there, but I noticed there weren't really any tables around, and most people were just buying stuff to take home, which isn't what I wanted to do. The last place I visited in Sakae (well, I wanted to visit some of the parks, too; but by this time it was getting late in the afternoon and I was tired) was Nadia Park. I know I just said I didn't visit any parks, but this isn't technically. It's a large, high-tech looking building with several multi-purpose stores inside. I found myself particularly enjoying one of the shops, because on the 7th floor, it had a giant anime/video game section. Now, this was the first large assortment of anime/video game merchandise I had seen since coming to Japan, so I had this thought like, "……I'm finally here". I spent practically an hour in there just browsing everything, wanting to buy stuff but knowing I should be wary because almost everything there was between 3,000 to 4,000 yen, which is about $30 - $40. Well, in the end, I did buy something, but only one thing. I bought a CD that contains the original soundtracks for the Metroid Prime and Metroid Fusion video games.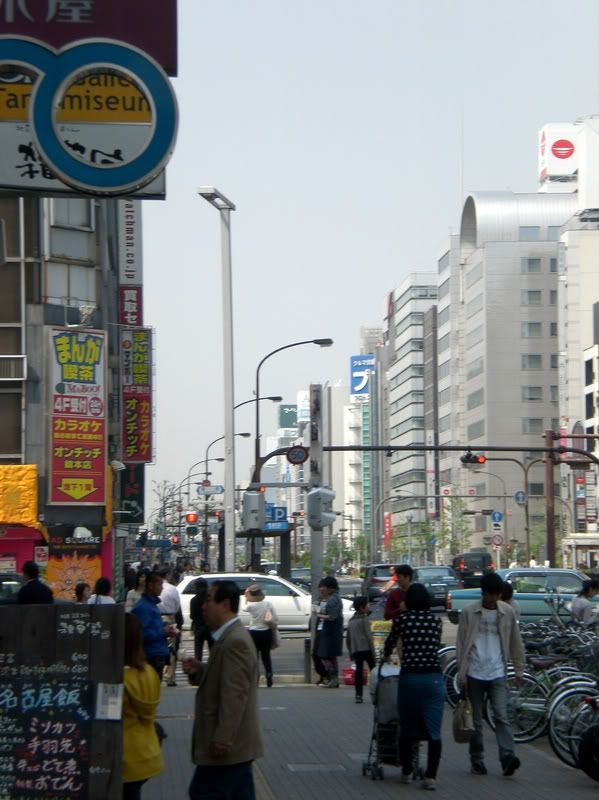 View of a random street corner.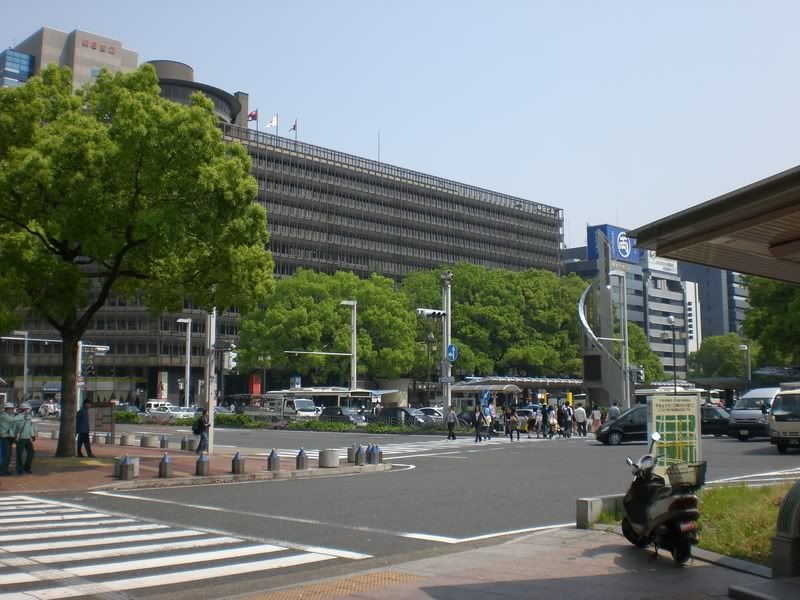 An intersection around the Softbank vuilding that I wandered around for about five minutes trying to figure out which way I wanted to go.




Some karaoke buildings.




One of the entrances to the arcade parlor at Sunshine Sakae.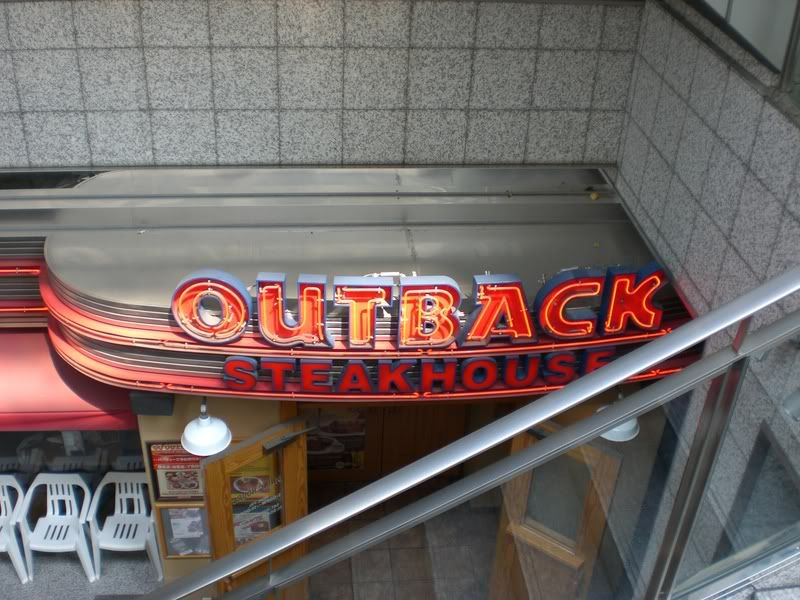 Self-explanatory.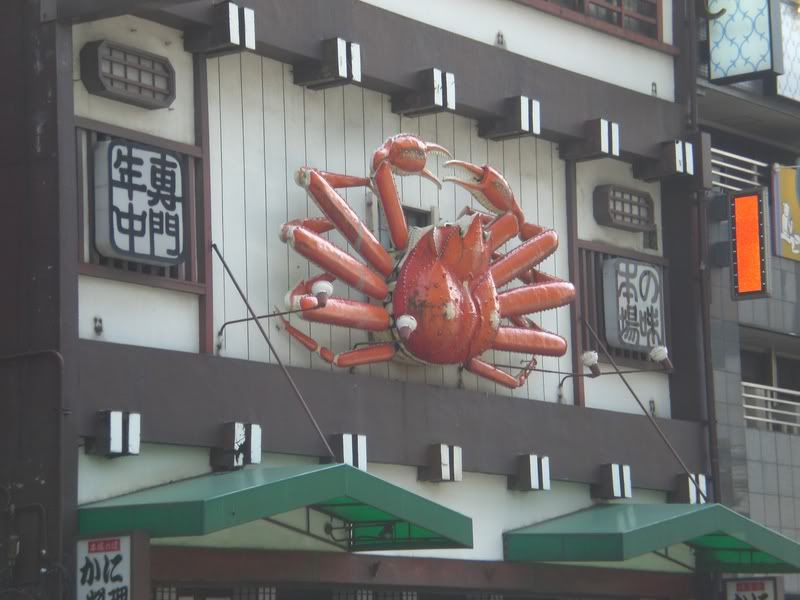 I guess it's some kind of crab restaurant.




A statue in front of Nadia Park. Actually, I think this was in the back, in an actual park area.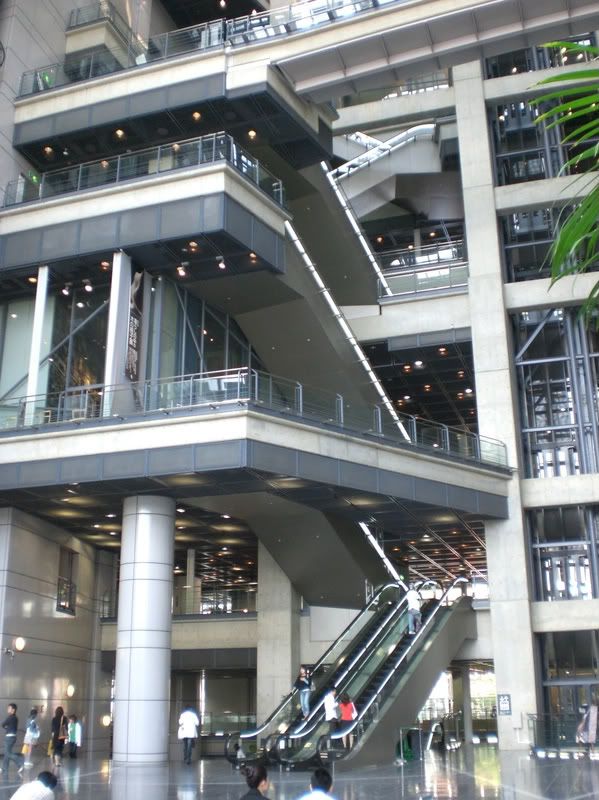 The main view inside of Nadia Park.




A dragon-like statue inside Nadia Park.




Inside the anime/video game store. This right here is an entire row of Gundam Mobile Suit models.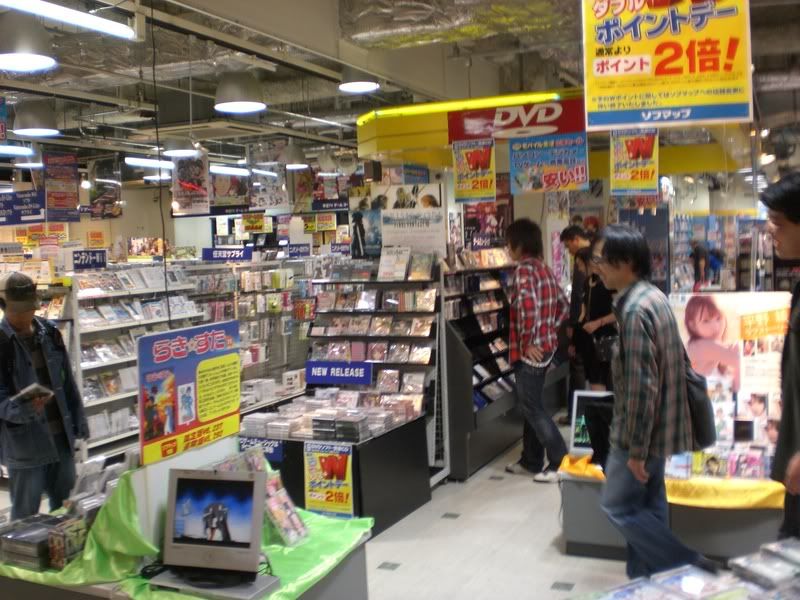 A general view of the anime/video game store. Had the flash off of course so I wouldn't disturb anyone.




As I was exiting Nadia Park, I saw this fountain by the stairs and these weird, robotic fish statues that I thought looked funny. I say statues, because they weren't moving.




The main Sakae Station shopping area.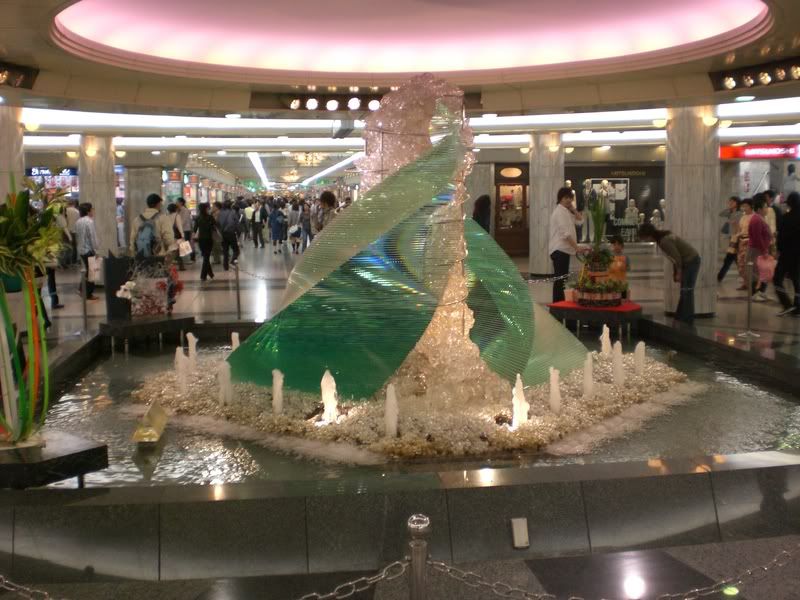 A fountain in an intersection of the above-mentioned shopping area.




The Metroid CD I bought. The backside has a Metroid Fusion image.


Wednesday/Thursday

I didn't do a whole lot on these days other than relax, and start thinking about what I wanted to do for Golden Week. The guys who were originally planning to go to Tokyo apparently decided not to go because they decided it would be too crowded, so I had to think of my own plans. Eventually, I decided I was just going to head up to Kyoto by myself for a day. Kyoto and Nagoya are actually very close, so I figured I could take Shinkansen; only thirty minutes. I have told people about my plans, but it seems like it hasn't been good timing for anyone to go with me. Most people already have plans, have already been to Kyoto and don't really want to go again, or are waiting 'til Summer (in Japan, Summer isn't technically 'til the end of June) to go on vacation somewhere. So I'm gonna have to go on my own. On the plus side, at least that means I can go where I want and at my own pace. The only other thing I did these days was get people's phone numbers.


Friday

As I said before, I had Japanese class today. I have NO clue why they feel they have to break up this almost perfect no-class week with a day of classes, but whatever. After classes, I headed to the on-campus post office and cashed in some more traveler's checks, because my first batch was running low (Actually, I still had 30,000 yen, but I figured it was time to get a little more out). My mom has already put it in to have the rest of my money transferred into my account over here, so that should take about a week to go through. Then I went down to Yagoto to get a few groceries. One interesting thing I did this time was I stopped off at a store along the way – a Toys 'R Us. Mainly it was out of curiosity. Toys 'R Us' in Japan are much like ones in America, except everything is in Japanese and there are lots of video monitors around the isles showing advertisements for certain toys. One interesting thing I noticed is that over here, they have a MUCH bigger section for video gaming merchandise. Also, there was almost an entire isle containing nothing but Godzilla monster toys. I ended up getting drawn to the small Transformers section, and I found perhaps the most awesome thing ever – a classic 1st generation Soundwave figure. Freaking SOUNDWAVE. And he even comes with Lazerbeak. I practically had a nerdgasm staring at that thing, and I nearly bought it, too (it was like...4,000 yen, I think. They had a classic Starscream figure too that was like 3,500 yen, but he didn't look nearly as cool as Soundwave). But, I figure I'm going to Kyoto, and will buy a souvenir or two there, maybe, so I held myself back. But, in June and July, the months when I'm not going off on big trips? I just may be going back to that Toys 'R Us. There were only two in stock when I was there, but hey...stores get more shipments in time, right?

So, that's it for this week. Next week will definitely be different. I'm not going to bother doing an update on the main week, because I didn't do anything on Monday and I don't really plan to do much today for one thing. So, by the end of this week, I'm just going to have one long update describing the trip to Kyoto I took on Sunday. Look forward to it! =)