The title of this entry is from a joke from Sunday actually, the day I'm typing this; but it didn't make much sense, so I won't be explaining it.

So, I'm here now, in Nagoya, Japan! And as I promised, I am beginning my weekly updates. I may not update EVERY single week, but I will try my best to do so. It's just that this kind of thing takes a long time to type and I don't have a lot of patience for that, y'know? But I will do my best to keep everyone informed of my time in Nagoya, Japan. I'll start from Monday and explain through to Saturday. This update will probably be fairly longer than my future updates as well, but please enjoy if you want.



Monday:
This was the worst day this week. Well, obviously; it was the first day of my arrival. So naturally there was a lot of confusions from the start. The flight in was alright, but I really underestimated just how long the flight actually was. After a while it felt like I had been in my seat forever, and when I looked at my watch, I realized that only about three hours had passed. So......yeah. They only showed a few movies. One was Enchanted; actually they played that one twice. The only other one I remembered was The Great Debaters, because that was the only one I watched with my headphones in to the audio. It was okay, but it was a pretty basic black/white, supremacy/racism, coming-of-age/teen angst flick. I met one other NUPACE student, Kristen, on the flight, so I was glad I'd have someone to hang with.

Once the flight landed, confusion and culture shock set in. For one thing, it was raining; very glumly. Then I realized I'd have to have one of my checked luggage sent to the International Residence because it was just to heavy to lug both all the way there. Then I tried to call home to let my parents know I'd arrived but my phone card didn't work so I ended up having to use my credit card to get through (I'm actually going to try another call tonight), then I had to go through a long train ride and subway ride to get to Nagoya Daigaku (university), and drag my luggage up a hill to the residence. I was feeling pretty weird and depressed at this point, because I felt like I was just being led limply by a stick. By the time they gave me my room key and my bedding and let me into my room to start unpacking, I honestly just started crying when the guy left. I know it sounds a little pathetic, but it's true. (I feel a little better about that, because this one girl I met a few days ago who's already been here for a semester, she said that she had some culture shock where she just ended up crying in her room when she arrived, too) Then after a little while I calmed down and got my stuff put away. Pretty much all I did that night was go straight to bed - I really needed it.

It's not much - but here's a few photos of my room. It's not totally accurate, because my other luggage didn't arrive at the residence until Tuesday, so it looks a little different now.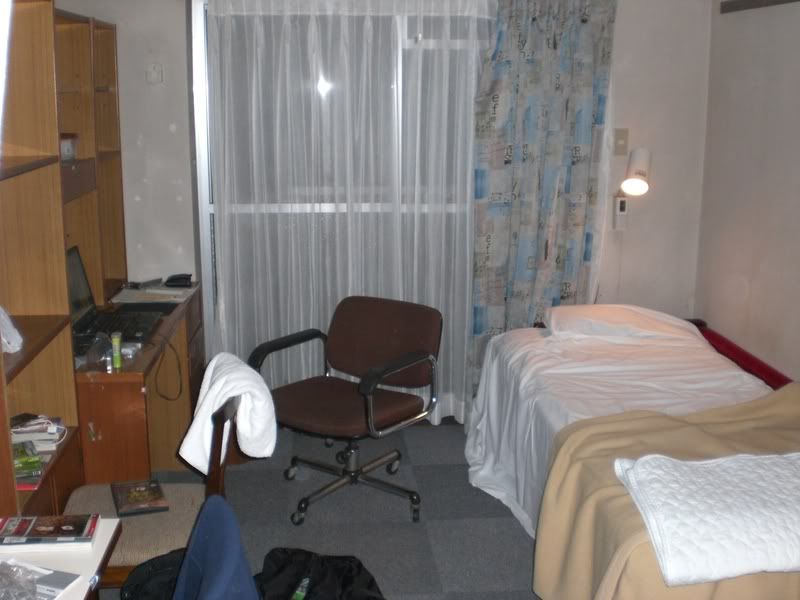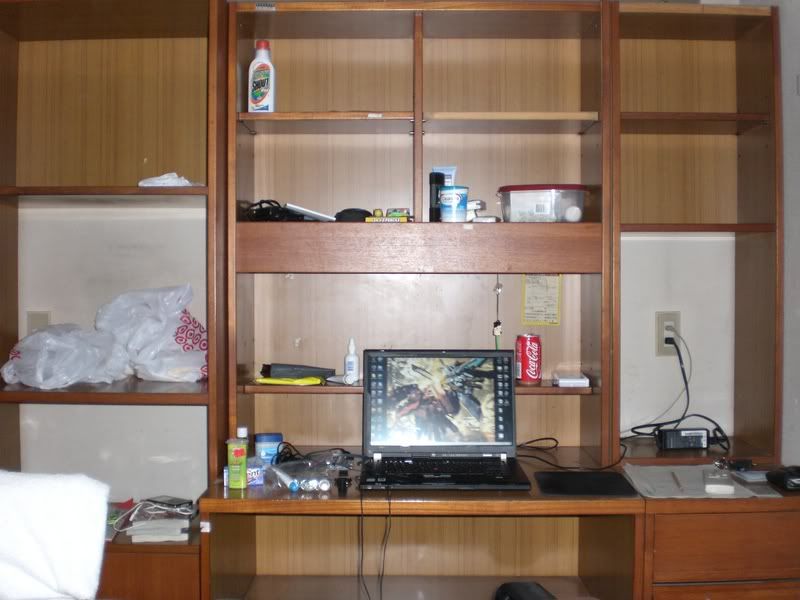 Tuesday:
I didn't do much on Tuesday, because orientations didn't begin until Wednesday. The only thing of real note that I did was go out with Kristen (not in that way - she's married) to Kanayama and get lunch, and do a little shopping. She's actually been pretty helpful to talk to, because she's lived in Japan before so she's got some good knowledge about a lot of stuff.

I met a couple other people when I used internet in the lobby (it's free, but you can't be in there 24/7, and it's not available 24/7), and when I did a little shopping for a few essentials and food. The place I got the most from was the Hyaku-en Shop (100 Yen Shop), which is more or less the Japanese equivalent of a Dollar Store - everything is 100 yen. And it's great because you can get lots of essential items at those places.

Wednesday/Thursday/Friday:
I'm lumping these days together because they were all essentially composed of the same thing - orientation and filling out forms. It was exhausting, let me tell you. On Wednesday we had the first half of NUPACE orientation where we met a lot of the NUPACE staff and all the new-coming international students introduced themselves. Later on we were split up into groups and were sent out on campus tours and lunch. I ended up in a group with nothing but Japanese and Koreans, so it was a little difficult, but I got a little bit of practice with my Japanese conversation, I suppose. Later on, we went with a group down to Ikeshita where the Chikusa-ku (the "ku" suffix means "ward") ward office is located in order to sign up for alien registration and health insurance. I haven't recieved the officially final forms for these yet, but it should be soon. One of the harder parts about being here is keeping track of all the bills I'm supposed to be recieving (I haven't recieved any yet), and all the insurance plans etc. that I have to remember to cancel before I leave in August. It gets a little confusing, but the NUPACE office and Help Desk are all really helpful in that regard to questions. One other note - it was on this day that I discovered I reeeeally like melon pan.

On Thursday we had the second half of NUPACE orientation. Pretty basic stuff. At that time I started finding out about more insurance programs that we pretty much are urged to sign up for, so I have. Thankfully, the one specific one I signed up for is more of a loan than a payment; so I should recieve half as a refund (since I payed for a full year), when I cancel the plan near the end of the semester before going home. Also I learned that I should get a phone, to contact people who I hang out with here. I think tomorrow I can recieve a form that I need to get a phone, but I'm going to try to go to the phone shop with a group or with someone who understands Japanese well, because there's no form prepared for us for renting a phone; so we have to make sure we understand whatever kind of contract we're signing. The main big thing I did on Thursday also was take the Japanese Placement Test. Needless to say, it was a lot harder than I was expecting it to be. There was a VERY hard format of asking questions given, and a wide range of vocabulary words that I only understood like 60-65% of. Taking that test made me feel a little down, but I still wanna try to do my best. I figured that my level of skill would be measured differently in the actual Japan, so it's fine.

On Friday we had the Spring Semester Orientation, so everyone from NUPACE was there this time, including those who have been here since last semester, so I ran into the two other students who came from my school and some other new people. According to the results of the placement test, I was placed into the Intensive Japanese Language course, at the Pre-intermediate to Intermediate 1 level. I'm hoping that I'll be able to handle it. I don't exactly know what my exact schedule is yet, but I was told by my group's guide (each different college had to be taken to the advisor office of their school of affiliation for a short orientation; and signing of ANOTHER insurance policy) that for the first week or so, disregarding the Japanese language courses which are picked for you, you can go to any class you want and see if you like them. The course sign-up form isn't due for a couple weeks, so we have plenty of time to decide.

Friday evening, I went out with the group (mostly comprised of English speakers) that I've sort of settled into, to celebrate Joe's (part of our group; he goes to the same university as Kristen) 20th birthday. I only went with them halfway, though. The first plan was to go to this restaurant in Sakae, which I did. I forget the name, but it had a lot of tonkatsu. The dish I got was called Teppen Tonkatsu ("teppen" apparently means "apex" or "summit"), and it was steaming hot. Y'know, like when you go to a steakhouse and you get one of those dishes that is steaming up a storm on the plate and it grabs everyone's attention? That kind of hot. Actually, kind of stupid of me, I tried to move the plate a little closer to me at one point, and I accidently touched the hot part of the plate. Left a pretty nasty burn on my thumb; but it's fine now. We laughed about it later. But anyway, I left early because their plan was to go this bar and get totally wasted since Joe could now; in Japan, legally drink. Of course, I don't drink, and I heard that just getting into the bar they were planning to go to cost 4,000 yen, so I really didn't want to pay to just sit and watch other people get drunk. I was a little dissapointed though; they were planning to do karaoke after that, and that's something I wanted to try. Oh well; maybe there will be another time. So, after the meal, I headed back for campus on my own.

Saturday:
For once there wasn't anywhere I absolutely HAD to go on Saturday. I went shopping up in Motoyama at a Matsuzakaya Store. There's several of those around Nagoya; they're multi-purpose department stores; groceries, clothing, kitchenwares, books, magazines, etc. I went for a few groceries and the Hyaku-en Shop on the second floor. By this time I was really getting used to the shopping system, but there was one thing in particular that bugs me. It really seems to stink for Japanese workers in retail - in respect to how damn polite they have to be every hour of every working period. You may or may not know; in Japan, it's customary for shop owners/workers to say "Irasshaimase" when you enter their store. Literally it means, "You have graciously arrived," or something like that; but it's more meant as just a generic greeting with no expected translation or response. While I was in this Hyaku-en shop, there were two workers walking around stocking stuff. And literally, for like 10 minutes, every 10/20 seconds, they would call out this phrase. It was almost like they were constantly saying it just in case someone happened to walk into the area at that moment and they couldn't see. In a word - it was annoying.

I've also gotten used to the subway transportation system. I even bought a Yurika Card on my way back - basically it's a subway pass. You pay a certain amount of yen and you get a card for that amount plus a few extra. Like, I payed 5000 yen, and that much gets you a Yurka Card for 5600 yen worth of subway rides, which is a pretty good deal. Anyway, on Saturday night, there was a party in the Residence lobby, just as a kind of get-together, get to know each other event. So I hung out there for awhile. It was interesting - I actually ended up doing a lot more there than I normally would. Like, later on when everyone was dancing, I kinda started a little bit too, and then I ended up getting totally into it. It was weird - I normally never dance. But later on I felt so exhilarated. I'm really glad that I decided to just let loose a little bit. I probably needed it.

Sunday was sort of eventful/interesting, but I'm going to save that for next week's update. Sorry if that was kinda long, but I'm not done yet. Below are some other pictures and stuff that I've taken throughout the week. Enjoy! =)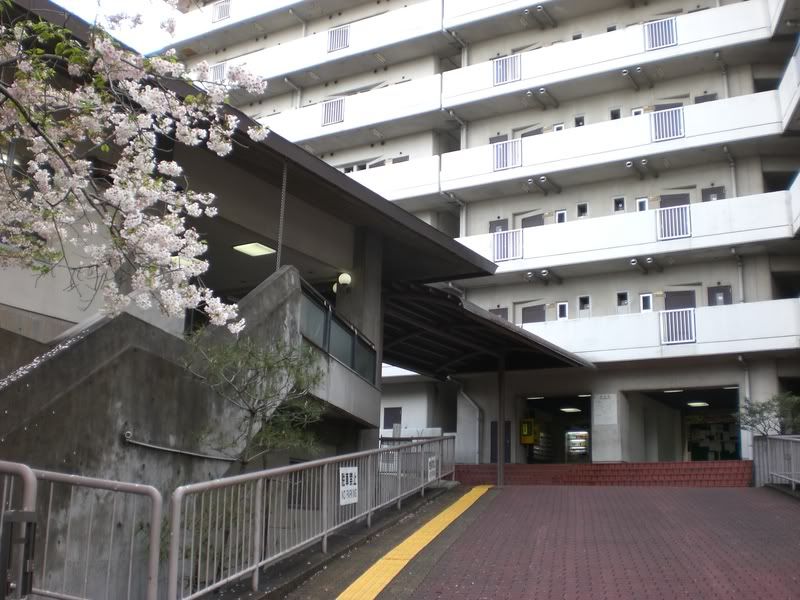 The front of the International Residence complex where I'm staying. I'm on the second floor.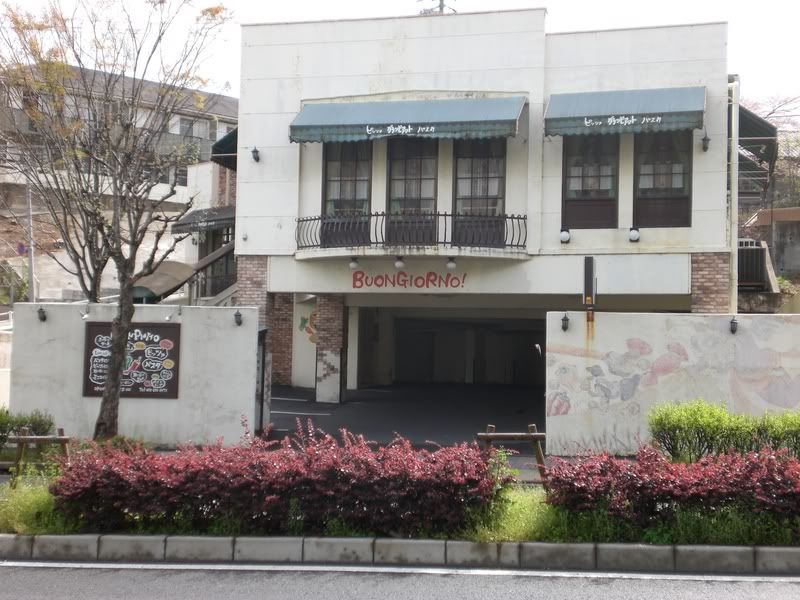 Some random Italian-style restauraunt I passed on my way to the nearby convenience store, Lawson's. (I don't go to Lawson's that much; it's a little expensive)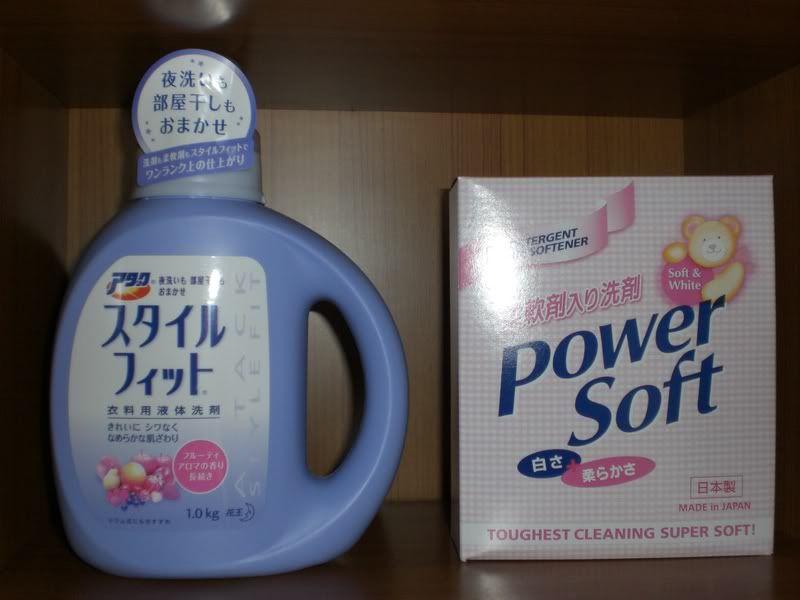 I bought the object on the left HOPING that it was laundry detergent, but I had absolutely no clue. But I looked it up later online and I was right. The one on the right is fabric softener.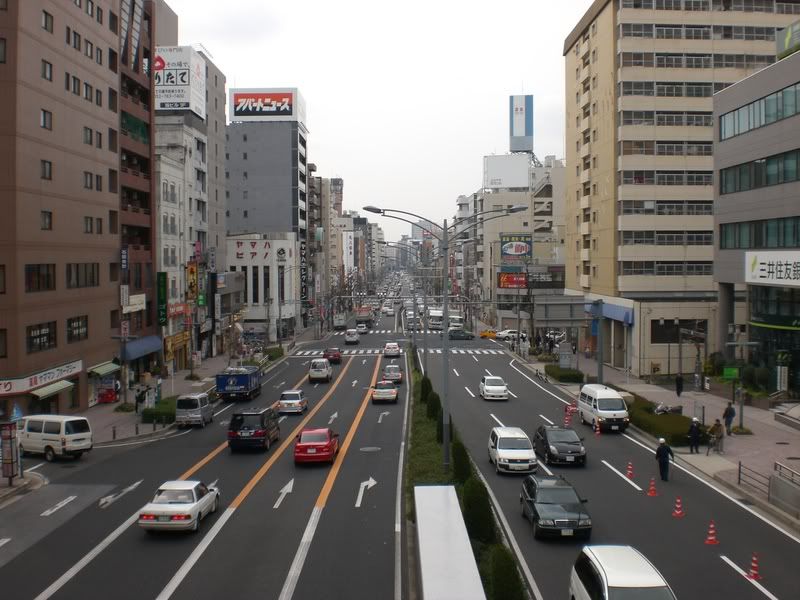 Just a random shot from on top of an overpass on the way to the Chikusa-ku Ward Office.



This is what vending machines look like over here. This is one of the two at the Residence.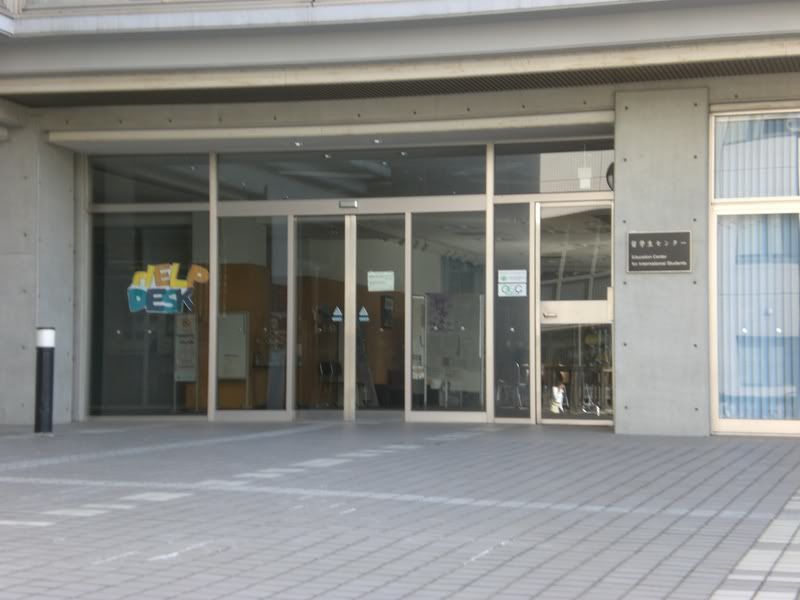 The front of the ECIS (Educational Center for International Students) building. This is where my orientation was and where my Japanese language classes are being held. It's not a very telling picture, sorry.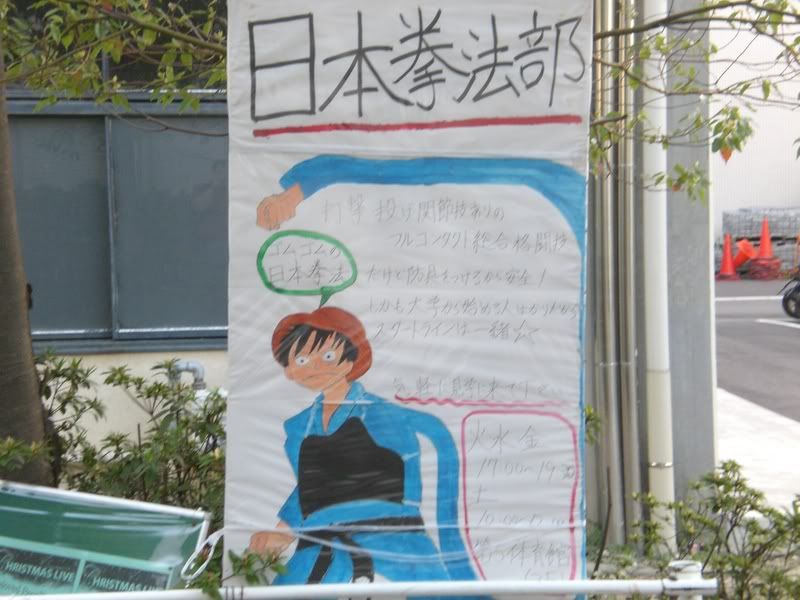 Amongst all the club and event signs throughout the Nagoya Higashiyama campus, I saw this Luffy drawing and laughed. I have no idea what kind of club it's advertising, but I took a picture.



A far-off shot of the campus Symposium - this is where I had the Spring Semester Orientation.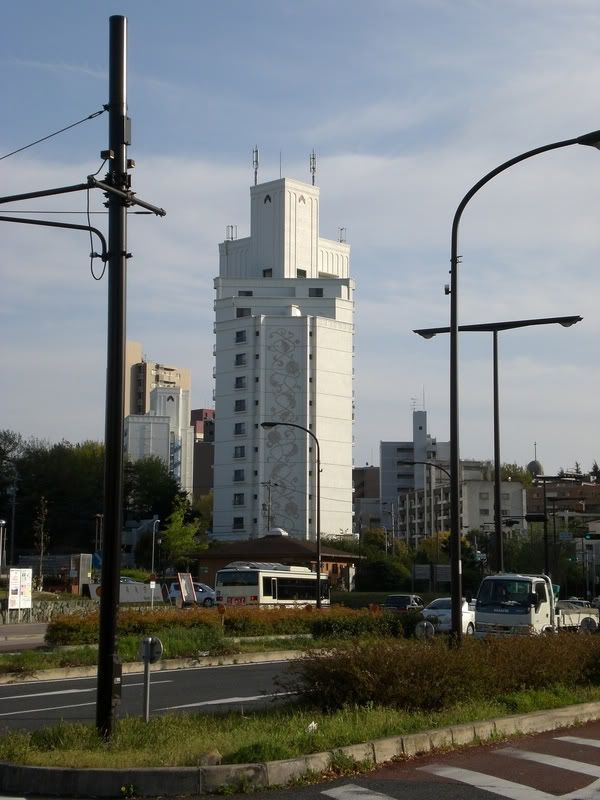 A building that I pass a lot on my way from the Residence to campus. Don't ask me what kind of building it is, because I don't know.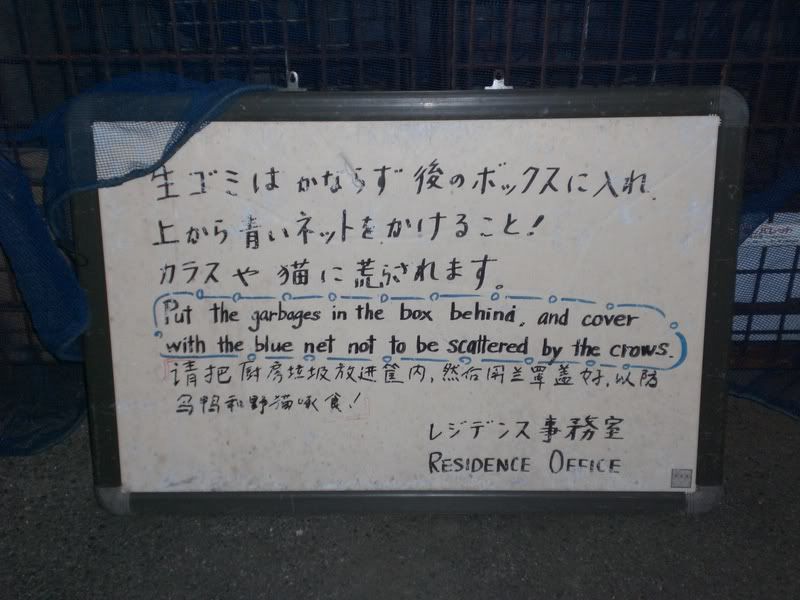 This is a warning from the Residence Office to make sure we take precaution when putting our trash in the bins. By the way, the seperation and system of throwing out garbage here is really confusing - but I'm not gonna get into that.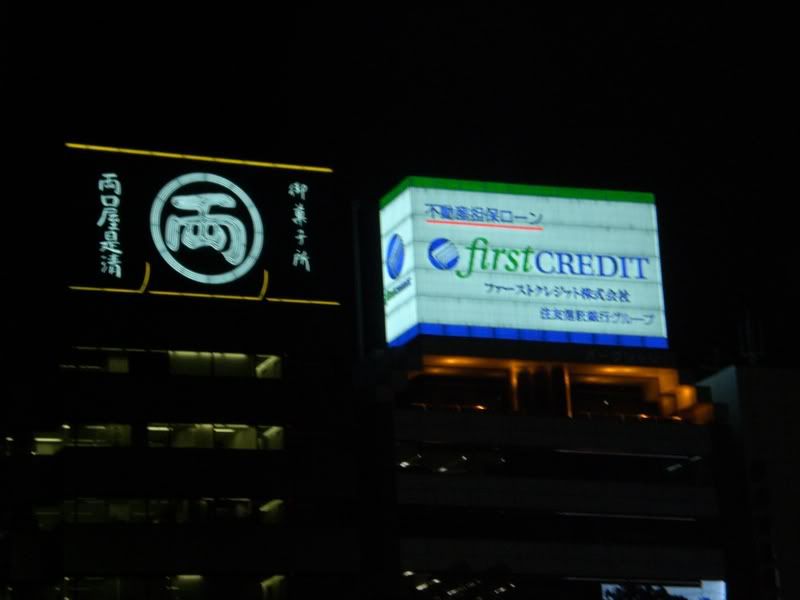 Random shot taken in Sakae while out with friends on Friday night. Not very good because I was sort of moving.



Another random shot in Sakae. I guess it's some kind of office building?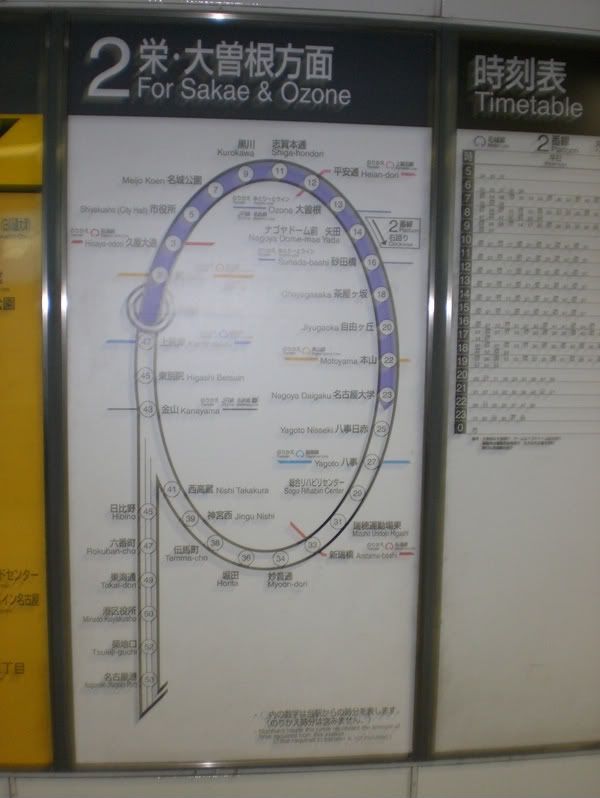 A map of the Meijo Subway Line. I took this when heading back early Friday night - I was at the Yaba-cho Station at the time. Didn't come out good.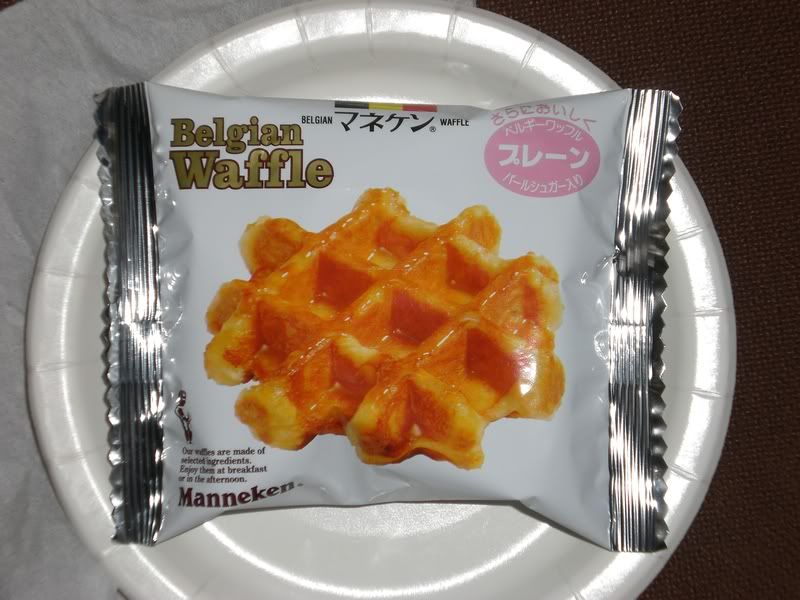 For breakfast Saturday morning I had a BELGIAN WAFFFLLLLLLLE!!!!!! (this joke may only be understood by those who have seen the English dub of Super Milk Chan)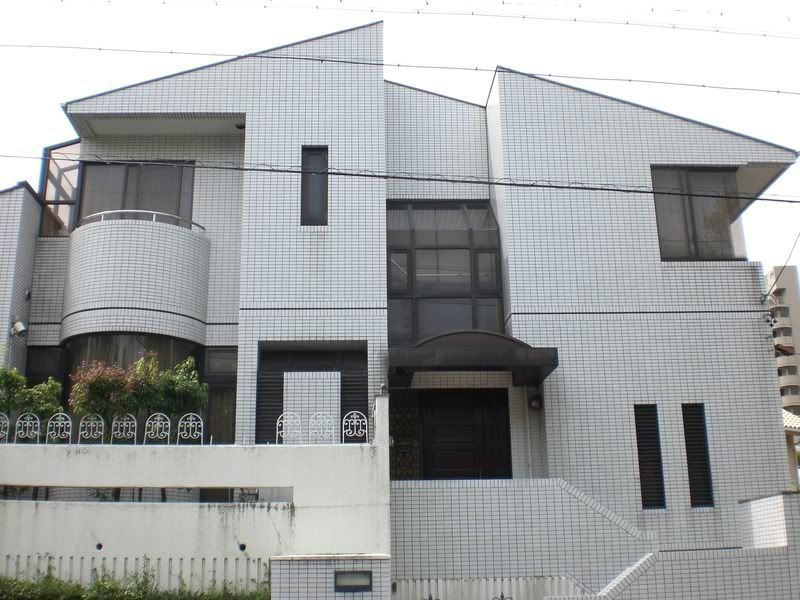 Another building I pass on way to campus. I think it's somebody's house, but I'm not sure.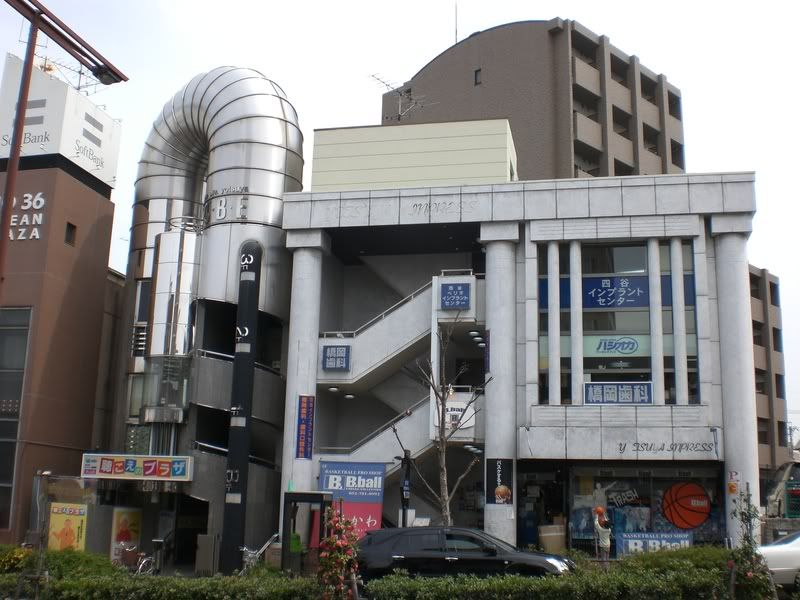 An interesting looking building I saw along the road towards Motoyama.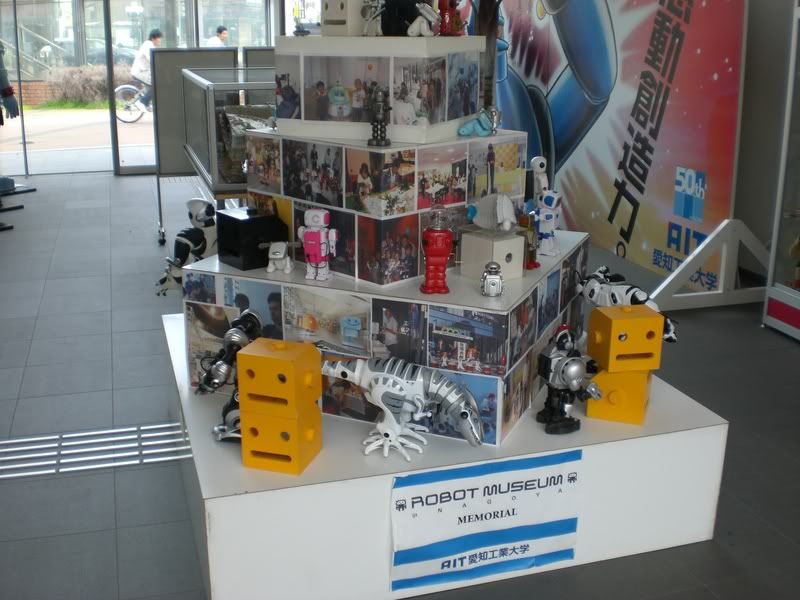 Right before I crossed the street to the Matsuzakaya Store, behind me I noticed a small floor of some office building that apparently was holding a tiny "robot museum" memorial. So I decided to go check it out spur of the moment.



One of the larger models in the robot memorial. I don't know what this one is from - seems kinda like Voltron mixed with Power Rangers?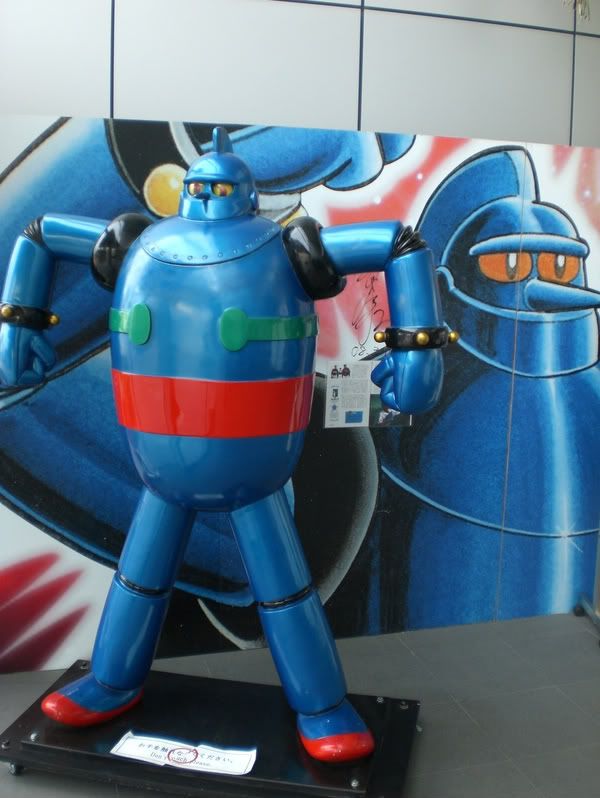 Another large robot model. Unless I'm mistaken, I think this is the anime robot known as "Gigantor" in the US.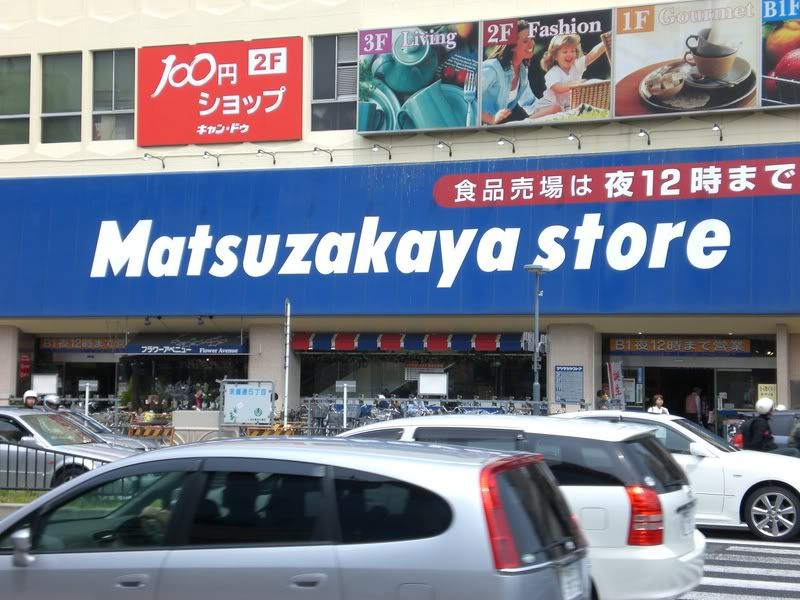 Just a banner on the Matsuzakaya Store.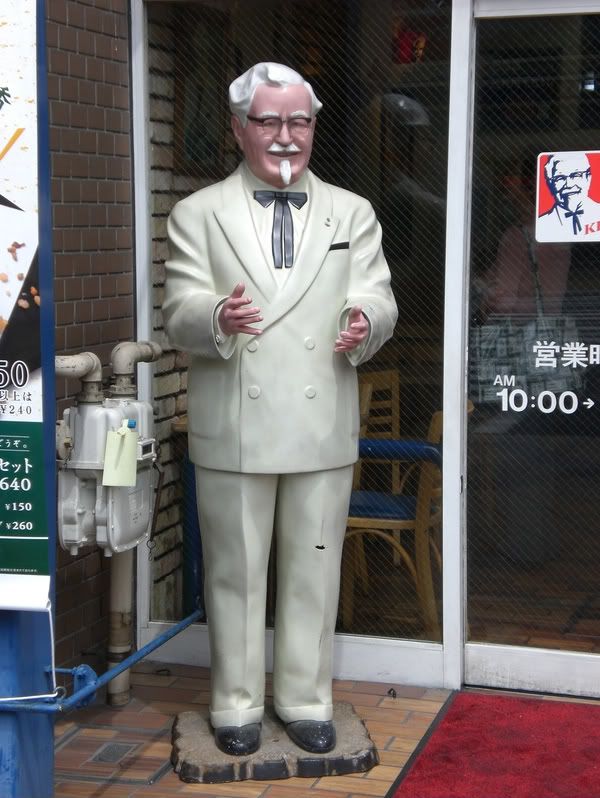 Of course I had to take a picture of this.



This picture is mainly for collarnojutsu. It may not exactly be what you meant, but all I know is that it has Yakisoba, in a roll. The moment I saw it in the store, I thought, "I HAVE to buy this," and I did. It was good. :3


Well, that's it for now! Please look forward to next week's update, if this interests you at all and you even care to keep read, that is. :p